This school teaches small business owners, entrepreneurs, and freelancers how to build a professional Duda website. Similar to Wix, Squarespace, Weebly, and others, Duda provides powerful website features for a small monthly or annual investment and is the SECRET website builder that many agencies use for thousands of websites across the internet today! Duda has been consistently growing every year and there's no better time to begin leveraging it for your next website build or redesign project.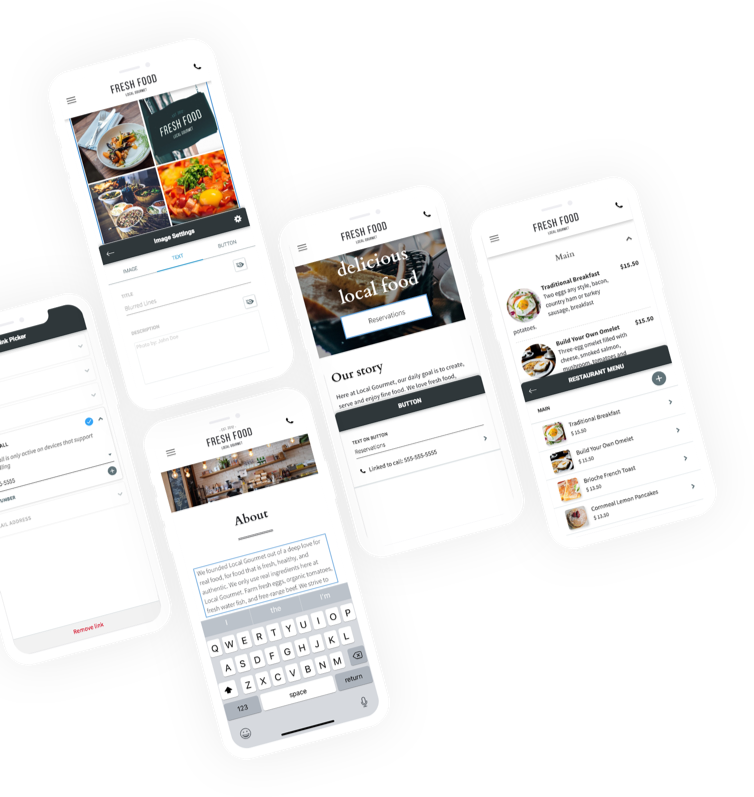 Build a website for your business or personal brand or begin making money building websites as a freelancer!
Ready to move off of WordPress? Tired of dealing with premium themes, plugin updates, and what feels like constant maintenance?
My online school teaches people how to create a professional website for their business. Even better yet, you can begin building websites for other businesses as a freelancer. That's how I started.
Hi I'm Tom. I've been building Duda websites for digital agencies and small businesses since 2016 and I want to help other people so they can build a modern website for themselves or create websites as additional income.
In both 2019 and 2020, my side hustle website design business brought in an extra income of over $25,000 which was well beyond my expectations. If I can do this, you can too.
Duda has a simple to navigate menu system. Allows for intuitive, responsive, design and comes with a ton of widgets to make page customization fast! You can even update and make changes to your website on your smartphone! Why do thousands of digital marketing agencies use Duda? It scales very well and enables web designers to quickly design layouts for demonstration. Don't invest hours in a mock up design or wireframe. Start with a Duda template, make all of the changes you'd like, and showcase the layout to your client. If they approve, you wrap up the website following the remaining build requirements within hours or a few days. Stop spending weeks and months to launch a website.
"Tom presents technical topics in a clear and precise way. He's very detail oriented and his content reflects that in every way."
- Michael and Jennifer Harris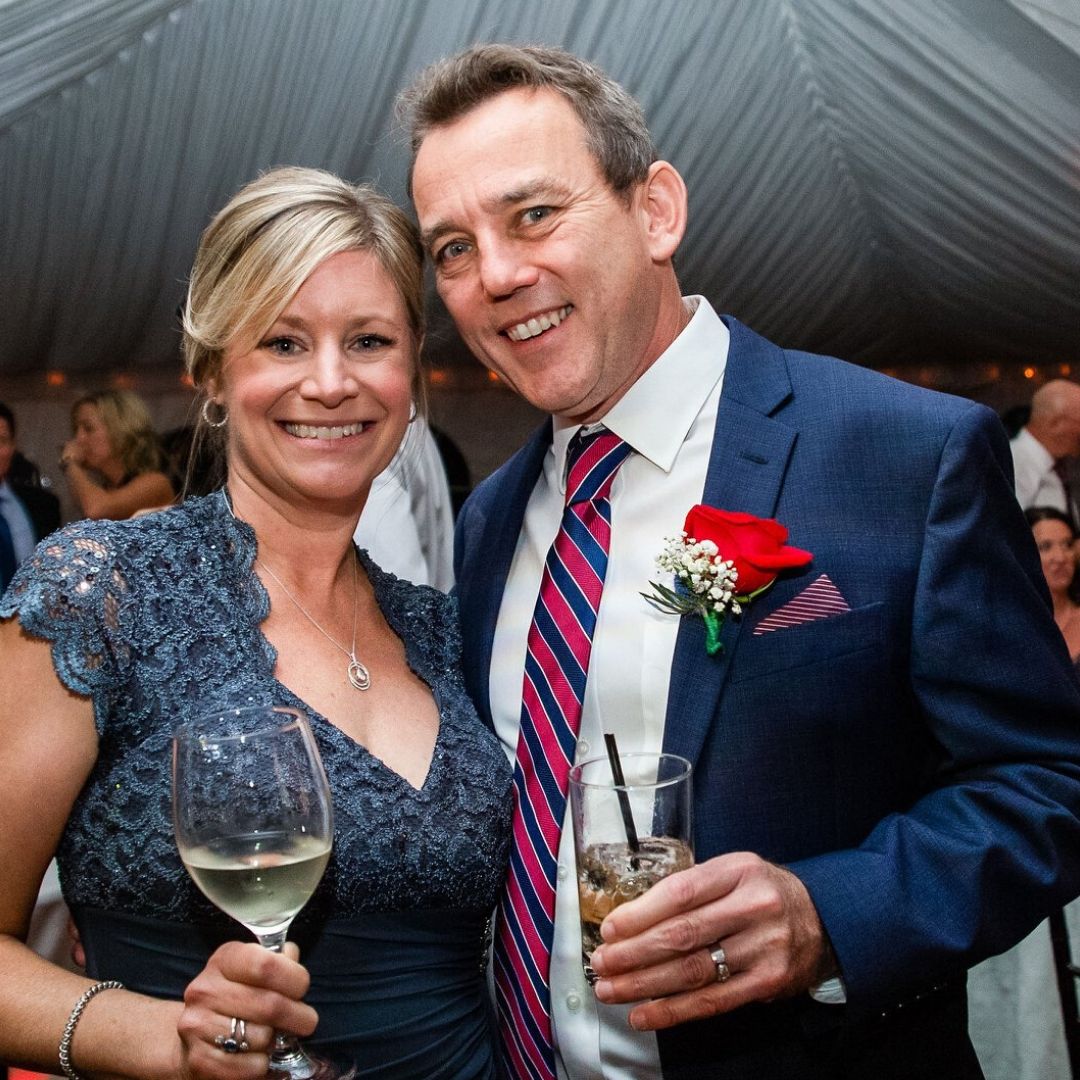 Maybe you're trying to build a website for your personal brand or small business. Duda has you covered. YES - the platform is marketed to agencies primarily but this doesn't mean you cannot leverage many of its features as a non-agency customer. In fact, I've helped multiple people setup their own Duda accounts and websites. Why? They wanted to skip paying an inflated monthly retainer fee and pay Duda directly. This allowed them to save a considerable amount, especially when committing to an annual plan. Duda is known to offer 50% off annual plan activations 2-3x per year which means you could potentially launch a site for 12 months at just under $90. What!?!!?! Yes. You can signup for a FREE Duda account, take my kickstart course, and potentially save hundreds even thousands of dollars in website design and retainer fees. I'd much rather you spend that money on digital marketing, SEM, photography, videography, and more! Take control of your website design today. You'll be amazed how easy it is.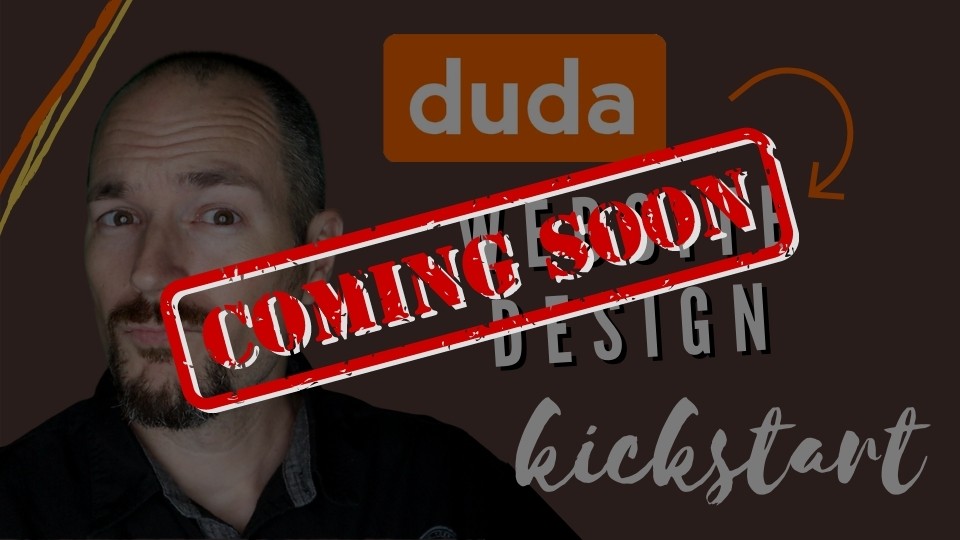 NEW TO DUDA? THIS COURSE WILL HELP YOU GO FROM ZERO TO HERO! BUILD WEBSITES WITH DUDA!
Whether you want to build a small business or personal website for yourself or if you want to build websites as a freelancer or digital agency, this course will kickstart your Duda knowledge and abilities. Begin building Duda websites!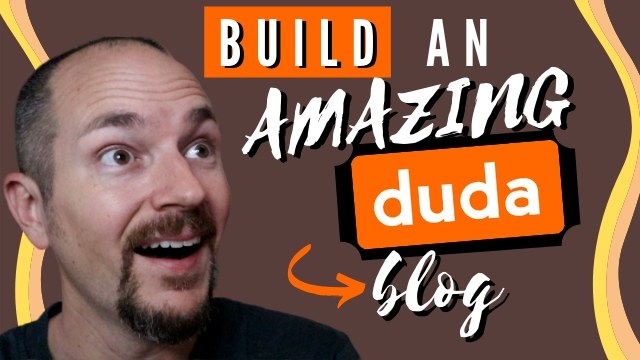 BLOGGING ON DUDA WORKS! LEARN HOW TO BUILD AN AMAZING BLOG ON DUDA'S WEBSITE PLATFORM.
Sure, Duda isn't known for its blogging prowess BUT I've built blogs that get views, grab attention, and make money! In this mini-course I'm going to show you how to create Duda blogs from A to Z that will work for your business!
"Tom has been an invaluable resource to our agency, helping ensure digital marketing success for our clients. Tom is our go-to website builder, creating beautifully designed websites in a short amount of time. Tom also assists with search engine optimization of client websites including on-site optimization, citation building and backlink acquisition. We are grateful to have him as an agency support partner!" - Scott McIntosh
"Our marketing agency feels very fortunate to discover Ayni Media and Tom! We hired Tom to train us on building out websites in the Duda platform. He delivered a full, comprehensive, detailed training. My team feels confident in navigating the platform and building out beautiful websites for our clients. We owe a huge thank you to Tom! We will definitely hire him again for future trainings and support and would recommend him to anyone! Thanks Tom!" - Katie Garner
"Tom @ (Ayni Media) has been great to work with. Running the day to day operations of a busy Digital agency we need extremely competent designers that can redevelop, replace and or fix anything on the Duda website platform and that's Tom! We have worked on many projects together and its great to have someone that truly cares as much as I do for our clients, and Tom is always coming up with ways to boost SEO on the site or new widgets that would work better for what the client is trying to accomplish! We have learned so much from Tom, he is an excellent, patient teacher and has even made personal videos showing us how to complete projects! Who does that?? We look forward to a long and prosperous relationship! Thanks, Tom for everything!!" - Randy Johnson
"Tom is great to work with! He has great experience an creative ability when it comes to designing a website on Duda Web platform. He has extensive knowledge to help you add value in ways you may not have thought of. Highly recommend for any builds, re-design or maintenance on the Duda platform. He Is a great partner and asset to our team in providing the best quality results to our clients." - James Lajoie
"Ayni Media has always produced the highest quality web design and copywriting services for us. They have never missed a deadline and go above and beyond to ensure the smallest details are addressed. Thanks for the amazing websites and consulting services! Highly recommended." - Michael Conell
"We've been working with Tom for most of 2020 and he has been a great partner for developing websites. He takes great pride in his work, communicates well and effectively and we look forward to a long term relationship with a great partner! Going to battle with Tom has been a great decision for our agency. Thanks Tom!" - Andrew Allen
"Tom is really great to work with. He knows his stuff and is really willing to work with you to solve problems. He also works well at coming up with new ideas of how to make things better. I highly recommend using Tom and give him my highest recommendation!" - Kelly Smith
LAUNCHING IN JUNE - 2021
(FINALLY!!!!)
Would you like to be notified when new courses launch? Please consider joining my newsletter and you'll be the first to know!